The Ontario PNP (Provincial Nominee Program) lets Ontario and territories support the immigrants who have shown interest in living in Ontario. In this way, Provinces and territories are able to contribute to the economic progress and success of Canada. Despite that, Ontario is the most populated province, it is facing a skilled workers shortage. Hence, Ontario's Provincial Nominee Program (PNP) helps to satisfy this demand. Though currently, the system is receiving more extra applicants than it is allowed to select, there is a process to select immigrants.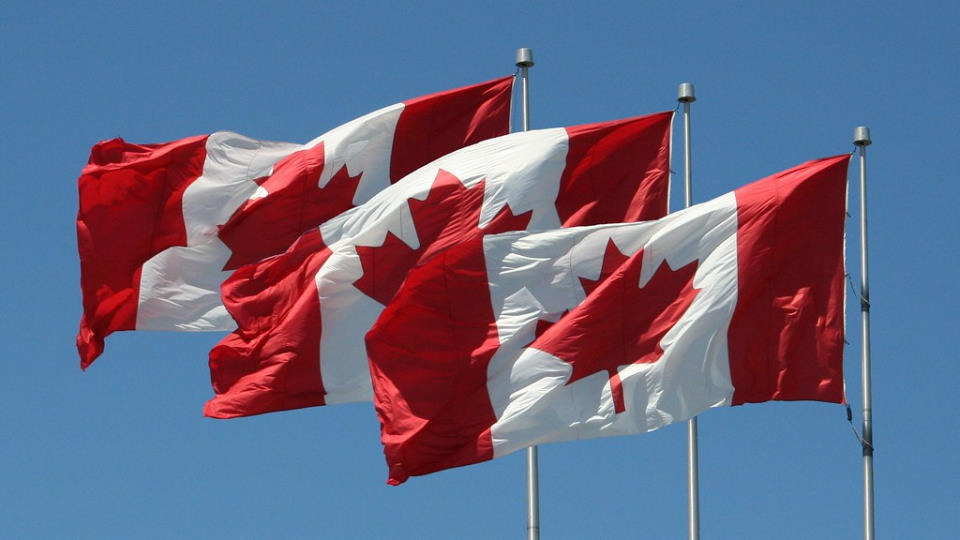 Ontario's Immigrant Nominee Program (OINP) categories 
Basically, Ontario PNP helps the immigration method of qualified foreigners bringing family members to any province of Canada and this program also officially called the Ontario Immigrant Nominee Program (OINP), those who nominated by the OINP are primarily placed on a ready track to Canada Immigration as a provincial nominee within the Express Entry system. Some categories of Ontario PNP are
Workers with the job offer
Most people who prefer to be nominated by Ontario PNP must have a continual and full-time job proposal for themselves.
There are also some eligibility requirements for people nominated with a job offer like:
Permanent and full-time worker/employee
Must be in one of the three skill level NOC (0, A or B)
Meet current wage levels
If the employer is pre-screened and your position is approved
Students can also apply with a job offer.
Do not influence the principality of any labour conflict
That job must be approved by PNP
Once you decided to live there, Apply to Ontario's PNP for a nomination. They will analyze your application according to that province's immigration requirements and also if you actually intend to live there.
Once you are nominated by PNP, you'll apply to Immigration, Refugees or Canadian Citizenship for a permanent option for residence. They'll evaluate your application based on immigration laws.
International Student Stream
Students who are recently graduated or are soon to be, and are also approved by publicly funded Canadian colleges or universities can apply for Ontario PNP. Under this category, students can also apply without a job offer by applying to opportunities like:
International Ph.D. graduate
International Masters graduate
Pilot International Masters Graduate
Once you applied to one of these programs, you must also have received a degree, diploma or license that needs at least one year to achieve if you study full-time, and that necessitates a completed degree as an admission qualification from an eligible Canadian institution.
This means if you want to be eligible for PNP under the International student stream, your one-year program must require a completed diploma as an admission condition.
With Express Entry profile
People who are not lucky to nominate through Ontario PNP can create their Canada Express Entry profile and add their Ontario submission credentials. If you receive a "notification of interest" to your report, then you can contact them directly and apply to their Express Entry stream. If you are chosen, they will offer by your account, and you accept it electronically.
Streams that lie within the Express Entry profile are:
Human Capital Priorities – (applicant apply for a specific need in the labour market)
French Speaking Skilled Worker – (jobs needed to fill market requirements)
Skilled Trades
Note: Whether you apply for Ontario's PNP as a Non-Express Entry profile or as an Express Entry Profile, you will require to formulate an Express Entry profile during the method as an immigrant, so you should do it immediately.

Besides these, there are also categories of Business/Corporate and Entrepreneur who want to start their business as a foreigner in Canada can apply through Ontario PNP.
How to apply for Ontario Provincial Nominee Program?
Firstly, Check the criteria of immigration programs categories lies under Ontario PNP, and your eligibility for that program

Select an Ontario PNP stream that suits you
If you get nominated, create a profile in the relevant system for your stream.
The applicant will receive an invitation to apply or a notification of interest.

You can apply directly to the program
Once the notification of interest is submitted, then:
Your application starts processing.
Ontario PNP will evaluate your profile and rank it.
Complete your application in 90 days with the submission of all required documents.
Attend the in-person interview with the Ontario PNP.
sign the Performance Agreement.
If your application process is successful, you will get the OINP Certificate of Nomination.
Now, apply for permanent residence.
Then, send this to Citizenship and Immigration Canada (CIC) within 6 months. The Government of Canada does the final choice on who becomes a permanent resident in Canada.
Cost and processing time for Ontario PNP
| | | |
| --- | --- | --- |
| Immigration Program | Application Fees | Processing Time |
| Ontario Express Entry | $1500 | 60–90 days |
| Business category | $1500–$3500 | 60–90 days |
| Job offer/In-demand skills | $1500–$2000 | 60–90 days |
| International graduate program | $1500 | 90–120 days |
The above mention fee and estimated time are for the application process specifically but actually, the whole process from application to finding permanent residence takes 6-8 months.
However, there must be an extra 3rd party fee, no matter in which program you apply.
Third-party fee includes for
Medical exam.
Police certificate.
Educational credential tests.
Similarly, estimate processing time may also vary especially for students in graduate programs it takes almost 1 year to complete the whole process.
Benefits of Ontario PNP
As an immigrant by Ontario PNP, there are many facilities and benefits that people can enjoy like:
All nominated migrants get the same opportunities and benefits as enjoyed by the Federal Skilled Worker Migrants.
No constraint on the grant approved by the government for study or healthcare.
Excellent living standards with high-quality lifestyles.
Opportunity to apply for Canadian Nationality.
Government-supported payments and social advantages like Pension Plan etc.
Allows skilled workers to work in Canada.
Also, Canadian Immigration and Citizenship (CIC) grants preference to the Canadian PNP candidates over other migration programs' candidates.
Opportunities to study, work or do business in Ontario (or in the same program).
The low crime rate, safe environment.
World's best education and healthcare system with all basic facilities.
But Canada offers PNP in only Alberta, British Columbia, Manitoba, New Brunswick, Newfoundland and Labrador, Nova Scotia, Ontario, Prince Edward Island, Saskatchewan.