H1B visa employees usually don't care about the details of the H1B visa program. They are just happy to get the opportunity to come and work in the United States.
There is a lot to learn about the H1B visa program. I believe everyone should know at least the fundamentals of this popular work visa program to avoid any adverse experiences and to get the most benefit out of their stay on an H1B visa.
So, let's get to know the important details about the H1B visa program.
What is an H1B visa?
The H1B visa is a nonimmigrant visa that allows United States employers to employ foreign skilled workers for a minimum duration of 3 years and a maximum duration of 6 years.
What does H1B stand for?
There are many visa types to enter the United States for various purposes. The United States uses different letters to identify each category of visa.
H category of visas is mostly used to allow temporary foreign workers to come and work in the United States.
US employers use the H-1B visa program to hire foreign talent in a specialty occupation. 
What is Specialty Occupation? Who is eligible for an H1B visa?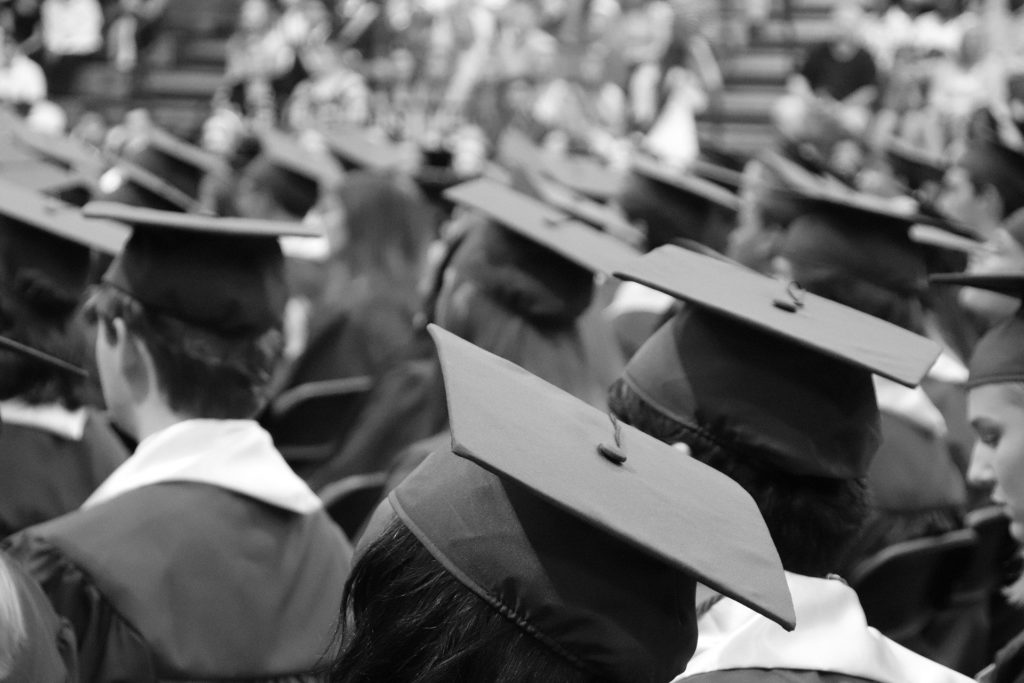 To be eligible for a specialty occupation, you must meet one or more of the following requirements
US Bachelor's degree or higher, or its foreign equivalent
Theoretical or practical knowledge of the field
Work experience or expertise in a particular field
What is H1B status? How long H1B visa is good for?
H1B status is the duration of allowed stay on an H1B visa. H1B visa approval comes with the I-94 document. I-94 document is a key immigration document. It has details like the category of visa, duration of stay, full name, date of birth, and your national document number such as a passport. Your stay on H1B status is good through the dates mentioned on your I-94 document. Any stay beyond the end date mentioned on the I-94 documents is considered an illegal stay. 
What are the chances of getting an H1B visa? 
What is the H1B lottery?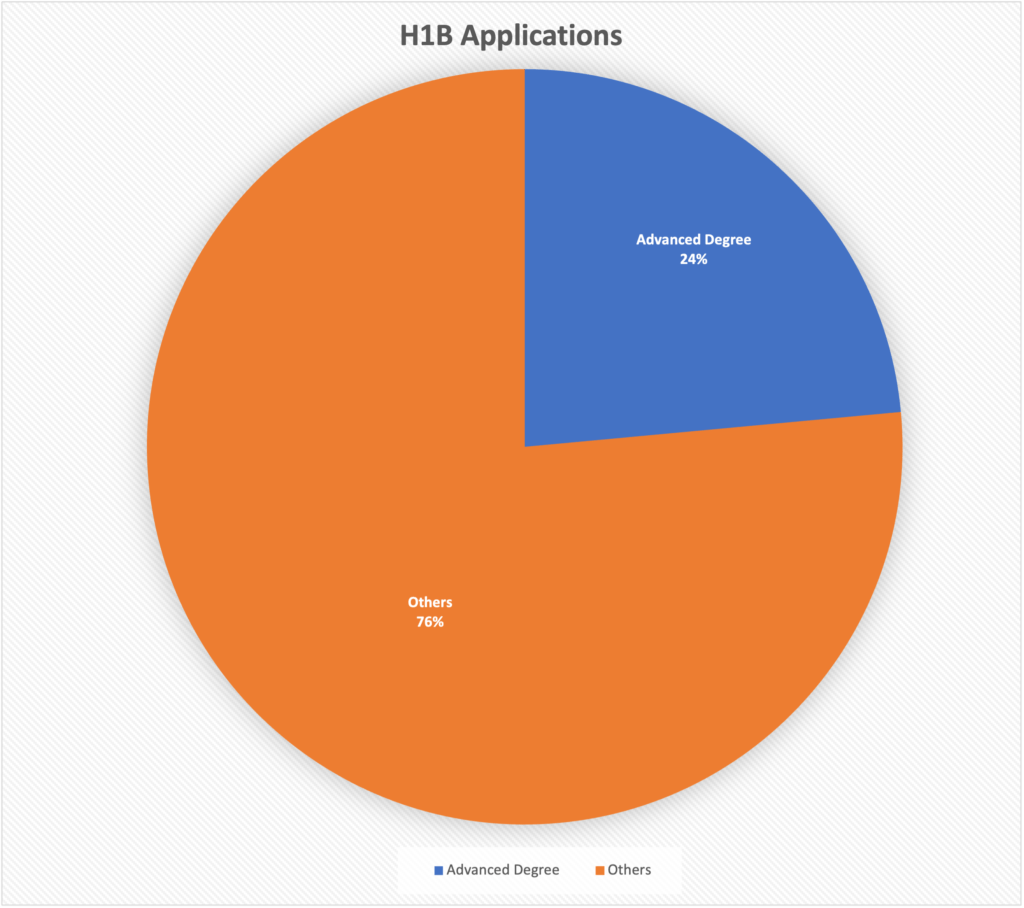 H1B lottery is used to select 85,000 applications including 20,000 applications for petitions having a degree from the US universities. About 300, 000 H1B visa applications are submitted each year.
This lottery is mostly conducted each year on April 1, for employment that has a start date of October 1, in the same year.
This lottery is random and applicants who have advanced degrees from US education institutions tend to get somewhat more preferred treatment due to the dedicated 20,000 quota. H1B transfers and H1B extensions are not entered in the pool of lottery. If you want to apply for an H1B visa after completion of the 6 years and you don't have an approved I-140 document, you will have to enter the H1B lottery again.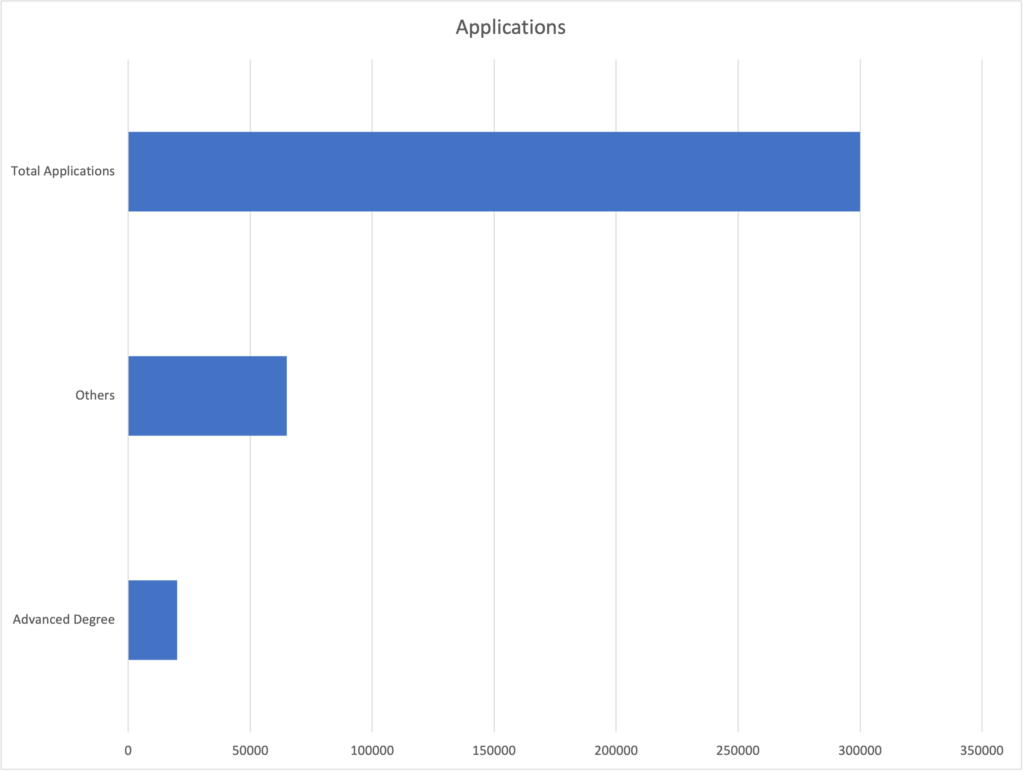 The fact that H1B is selected through the lottery, one should think twice before spending money on education in the USA and putting in the extra effort.
In short, the chances of getting an H1B visa is 1 in over 300,000 every year.
How many types of H1B visas are there?
Primarily, there are two types of H1B visas
Cap-Subject: It's for workers who are seeking employment in for-profit, moreover corporate organizations. For example, Apple, Google, Banks, And financial institutions.
Cap-Exempt: It's for workers who are seeking employment in non-profit organizations. For example, educational institutions and NGO organizations.
| | | |
| --- | --- | --- |
| | Cap-Subject | Cap-Exempt |
| Lottery | Yes | No |
| Organization | Private, For-profit | Non profit, Educational Instituions |
| Example | Banks, Tech companies | Universities, NGOs |
What is the duration of H1B?

The H1B visa is issued initially for a period of 3 years, and it can be transferred or extended for up to 6 years. You are eligible to extend your H1B visa beyond the maximum duration of 6 years after your I-140 application is approved.
What is a dual intent visa? Is H1B dual intent?
The dual intent visa allows you to enter the USA as a non-immigrant and lets you seek a green card and citizenship in the future. H1B is one of the few non-immigrant visas which allows you to apply for a green card through your employer.
How to apply for an H1B visa?
You don't have to do anything but provide the required documents requested by the immigration attorney hired by your employer.
The employer has to apply for H1B on your behalf with the information that you have provided. It is very important to share full and accurate information and relevant documents with your employer and immigration attorney. If you have any dependents, notify your immigration attorney and the employer.
What is the life cycle of H1B?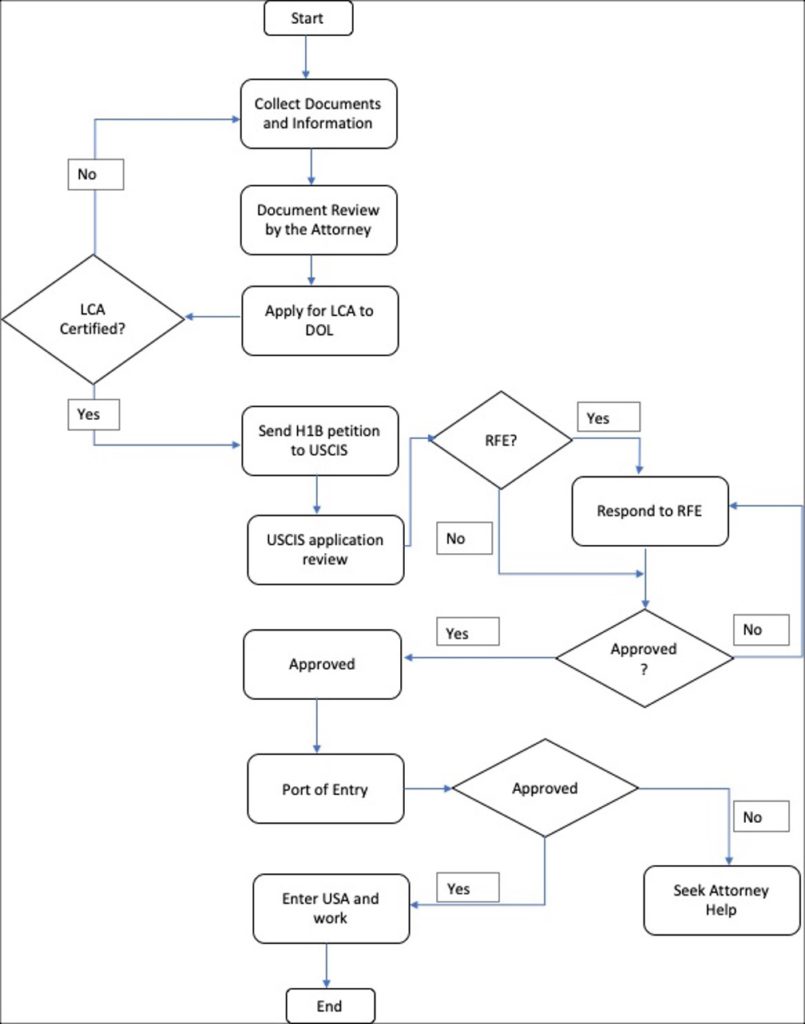 What is H1B premium processing?
Technically, premium processing is one extra Form I-907 with additional processing fees on top of your original H1B visa application fees.
If you opt for premium processing, USCIS guarantees to process the H1B application within 15 calendar days. If you receive RFE during the premium processing timeline, 15 calendar days will be reset after the receipt of RFE. Please note that it's at the discretion of USCIS to accept premium processing requests. In the past, there have been instances where premium processing was canceled for some time to manage the workload of USCIS and other related reasons.
Should I opt for premium processing?
You should do your best to opt for premium processing through your employer. In case of an employer is not ready to spend extra money for premium processing, you have no choice but to proceed in regular processing. Even if your application may not be approved or rejected before your current I-94 expiry dates, you will be granted an automatic extension of 180 days in case of extension after the receipt of the H1B application.
A lot of these application processes and deadlines are difficult to handle and predict. Hence, it is very important to find an employer who is immigration-friendly and has a history of hiring H1B workers at least for the first few years.
What is DOL?
DOL is the Department of Labor. It is a key organization in determining the eligibility of the candidate for the H1B specialty occupation. LCA is one of the most important documents for a complete H1B application is LCA, which is certified and provided by the DOL. You will not be able to proceed with your H1B application without the certified LCA document. You will need LCA for each subsequent renewal and extension of the H1B visa.
What is LCA?
Labor Condition Application is an important document with the following key information
Candidate information: 

Your location, education details, category of visa, information about the current employer, and the petitioner.

Prevailing wage: 

DOL has the database and knowledge of the current job in the country and it uses its database to decide the prevailing wage that should be offered as per the information provided in the LCA application. They use the location, occupation, job title, and other factors to determine the wage that should be ideally offered to you by the employer. This document is needed to make sure that you are not paid lower according to federal and local state law.
Change of status VS consular processing of H1B visa?
Change of status is available for people who are already inside the USA. Consular processing is used by the US embassy to determine the visa interview conducted by the US embassy outside the USA. People who apply for a change of status can continue to stay in the USA until their visa or I-94 expires. If they go out of the USA and seek to renter the USA, they must go through a visa stamping process to get a proper visa on their passport before returning to the USA.
Can I change employers on an H1B visa?
You can change employer on an H1B visa. However, your application will be treated as a new cap-exempt H1B application. The only advantage is that you don't have to go through the lottery again. Your application has to follow all the steps of the initial H1B application and may go through the same level of scrutiny by the visa officer.
Losing a job on H1B?
You have only 60 days to find a new employer and get your H1B transfer started.
Ideally, you should join a new employer only after proper approval of the H1B petition. For the job loss scenario, you have no choice but to join the new employer using only the receipt number. You should request premium processing to avoid any uncertainty. It's better to have a visitor visa in a neighboring country and to be in the same time zone to find a new employer. You must leave the USA on or before 60 days to avoid jeopardizing your future stay and immigration eligibility in the USA.
Why do H1B get denied?
Visa may be denied due to the following reasons.
Employer fails to convince USCIS that they need you for the job specified in the H1B petition

Failure to show that your experience matches with that job

Not able to prove the ability to pay the mentioned wages
Lack of proper documentation from your side
Fake degree, certificate, or forged documents
The consular officer is not convinced about your eligibility for an H1B visa and the legitimacy of the employer.
It is always more beneficial to join a reputed, well-known, and e-verified employer that has a history of hiring H1B candidates to reduce the chances of H1B rejection.
Is remote work allowed on H1B?
The location of your LCA determines your job location. Ideally, you should be in the same metropolitan area that is around 30- 50 miles from your office location. If you are planning to work at a client location or from home, your employer should apply for a new LCA each time your work location has changed.
What is the H1B application processing timeline?
Ideally, the application should be processed within 6 months and the decision should be communicated to you. It may take longer depending on when you apply for the visa and the USCIS workload and staffing restrictions at the time of application. It may require extra time to process your application if you get RFE. It's better to opt for premium processing which guarantees the outcome in 15 calendar days.
| | | |
| --- | --- | --- |
| | Regular Processing | Premium Processing |
| Duration | ~ 6 months | 15 calendar days |
| Fees | NA | Extra premium fees |
| Additional Form | NA | Form I 907 |
Difference between the I-94 document and visa?
VISA is a travel document. I-94 is a document that specifies your eligibility and the duration of your stay in the country.
Unless you plan to travel internationally, the visa document on your passport is not that important. I 94 is the most important document and you should always check your I94 expiry date after each renewal and extension application. You must leave the country on or before the I 94 expiry date. If you plan to travel outside of the USA with an expired VISA and unexpired I 94, you must get appropriate visa stamping from the US embassy in your home country before traveling to the USA.
What is H1B 221g admin processing?
H1B 221g document is issued by consular if they are not convinced about your eligibility for H1B visa based on the documents and information you have provided during your visa interview process or dropbox process.
It is like an RFE document but at the consular level. You should submit the requested documents and provide accurate information to improve your chances of approval. Upon receipt of the requested information and documents, the consular will decide whether to approve or reject your visa.
Types of H1B approval:
| | |
| --- | --- |
| Type | Description |
| I797 A | Approval notice with I94 attached |
| I797 B | Approval notice with no I94 attached |
| I797 C | Copy of the approval document. |
| I797 D | Approval with benefit cards |
| I797 E | Request for additional evidence |
| I797 F | Approval of travel |
Most applications will see only I797 A, I797 B, and I797C during their time on H1B.
Tax Status of H1B:
If you stay over 180 days for any income tax year, you will be treated as a resident for income tax purposes. This means you will pay all Social Security taxes and Medicare taxes.
This is where the hypocrisy of this country shines at its best. H1B candidates are required to pay taxes like citizens but they can not receive any benefits similar to US citizens or residents.
H1b Spouse (H4 visa holder) can not work:
Your spouse is allowed to visit and stay with you on an H4 visa.
H4 visa holders are not allowed to get SSN and they are not allowed to work for pay.
Your spouse will be allowed to work on H4 EAD if your I-140 is approved. H4 EAD is controversial and there is a chance that it may be revoked. Also, finding a proper job H4 EAD in the competitive job market is tedious.
Conclusion
The H1b visa program has seen its good days and it's becoming worse day by day. If you are from India or China, you should do proper research before coming to the United States on an H1B visa.